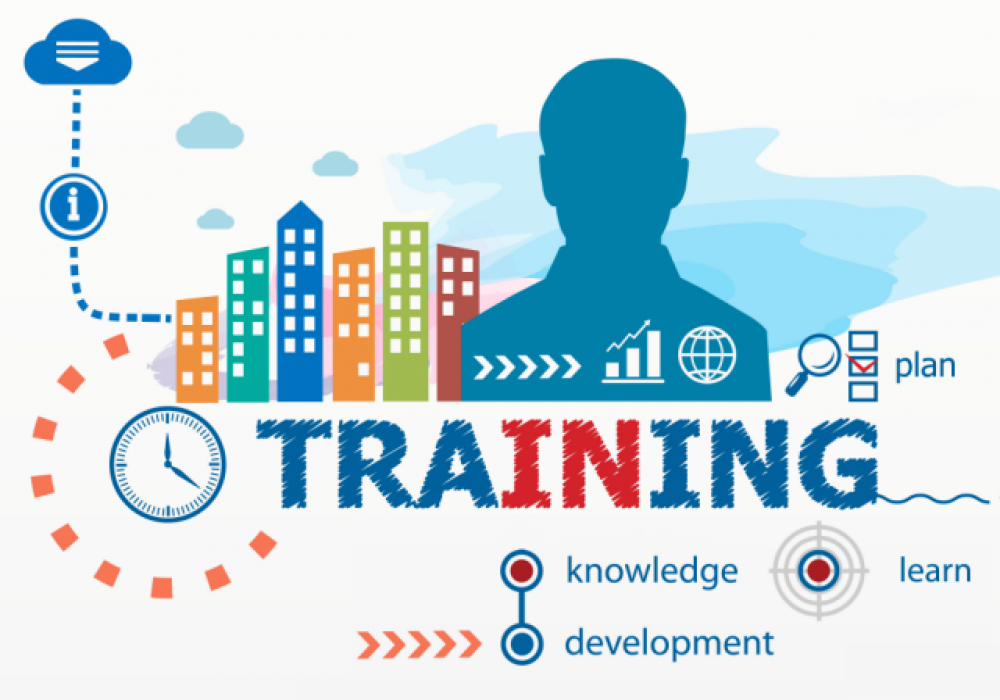 3 years ago
Solving the Challenges of Training Remotely With Video
Enterprises of all sizes rely more and more on technology to help improve efficiencies within their organization, reduce costs, and improve employee productivity. Most employees start their journey within a new company with an orientation but recently, that changed. With COVID-19 fresh on the minds of the world, more and more companies of all sizes are looking towards technology to bridge the gap with functions that were once traditionally done in person. With more and more companies allowing employees to work from home, orientation and training in person will become less and less common.
This means more organizations will turn to virtual orientation and training meetings to ensure employees understand a company's policies, philosophies, and to teach new employees how to perform their jobs effectively from home. Unfortunately, many organizations lack the infrastructure needed to perform these remote orientation or training sessions. The Flixout platform fills the gap where organizations need to rapidly build an online presence for training their new employees without the need for additional personnel with expertise on how to build such a platform.
What is a video CMS?
A video content management system, or video CMS for short, is a centralized platform that is designed for creating, organizing, managing, tracking, and sharing of video content with the ability to restrict public access unless authorized. It is a platform built specifically for bridging the challenges of distributing and organizing a variety of videos to a wide range of audiences on different platforms and devices with different broadband capabilities.
Different video CMS platforms have different capabilities and features. Flixout is the only platform that aims to solve the problems organizations face when needing to integrate a video CMS into their existing enterprise infrastructure. Flixout enables organizations to efficiently organize their video content in an easy to navigate matter, track progress of individual users as they progress through a series, and even quiz those watching videos to ensure comprehension of the material presented in additional to restricting access to only authorized users.
Solving The Challenges of Training Remote Workers
1. Storage Without Limits
Video files are extremely large in nature with a 4K video only 10 minutes in length taking up to 3.5GB of storage space in the original format alone. Many enterprise video libraries may include 100s of these videos, easily reaching multiple terabytes in size. Couple that with the need to encode the video into multiple quality streams to properly adapt to ensure buffer free, error free playback, the size grows exponentially. This can be very taxing on the most modern infrastructure an organization has in-house. With Flixout, your video library is stored in the cloud where the capabilities to store as large of a video as you need and as many as needed are limitless. Even with your large eight-hour video from an all-day training event, which could be as big as 168GB in the original format but 500+ GB after encoding, can be stored on the Flixout platform with ease.
How is this possible?
This is possible by leveraging our custom cloud infrastructure which scales up and takes advantage of economies of scale which are difficult and cost prohibitive unless you specialize in the storage and processing of an enormous number of videos like Flixout. Most companies would easily pay millions of dollars out of pocket should they wish to design a similar solution in house. With Flixout, your costs are a fraction of that amount due to the sheer number of videos we process and store on behalf of our enterprise clients.
The ability of the cloud to scale has been proven over past decade for a variety of industries. Although the modern video CMS is newer to the enterprise market, many were designed originally for the needs of universities which have begun recording every lecture for every subject on campus to enable students to learn from anywhere as well. This has resulted in a vast number of videos within a university's online library where on average 80,000 hours of new video content is created every year, just for an average small university alone. Flixout has taken the lessons we have learned from custom designing these solutions for universities over the past 20 years to create a platform that can be used be any organization of any size with any video storage need.
Why does this matter?
Most businesses will host only a small fraction of what a university will need to host on their video content management platforms. This means that no matter how many videos your organization needs to publish, whether they are destined for internal use or use by the general public, you will not face the processing and storage constraints you would if went on to create your own video content management system.
2. Automated Video Encoding
Flixout's video content management system has a built-in encoding/transcoding engine that will automatically take any video you upload and encode it correctly into multiple formats that can be viewed on any device on any platform anywhere in the world. Even better, our platform employs adaptive bitrate encoding technology to eliminate video buffering so that your viewers experience a seamless video viewing experience regardless of their broadband speed.
This methodology saves enterprises valuable time and resources as you can simply upload your video in the format you have, and our platform will take care of the time-consuming task of processing the video for you. No longer will you need someone in your organization to spend countless hours processing a video to make it playable for a multitude of devices and platforms. This means that although the video you upload may only work on a Windows machine in its current format, our platform will automatically transcode the original format into many different formats to ensure 100% playback on every device, including Androids, iPhones, Apple products, Windows machines, Linux machines, tablets, TV's and everything in between. Better yet, because the world of video playback is ever evolving with new platforms and new formats, our video CMS is constantly being updated to support the newest technologies ensuring any video you upload will be playable on future devices and platforms as well. This process happens automatically, no intervention needed on your part.
Whether you are looking to upload an existing training video library that consists of many different formats or you are uploading recently recorded training videos, the Flixout platform will automatically ensure all your videos are playable on every device on every platform your employees may have.
3. Video Delivery Optimized
Solving the storage and formatting compatibilities is only part of the puzzle when needing to share many videos with your audience. The other major problem many enterprises face when trying to deliver the video to their viewers is the need to stream the content to an audience that has varying broadband capabilities. This is a complex problem to solve but utilizing some of the same concepts that make watching Netflix, Hulu or YouTube possible with any type of broadband connection, Flixout makes buffer-free video playback a reality.
Modern streaming doesn't happen like it did in the 1990s and early 2000s where there was one file and it was played as quickly as a connection could download it, with lots of buffering and waiting every few seconds. Instead, our platform delivers chunks of the video to the viewer one at a time that is then immediately discarded from the device once it is viewed.
These chunks are constantly monitored for performance to ensure they are being played at the highest possible quality without the need to buffer. When our system detects that the viewer is not requesting the chunks fast enough, indicating a possible slower connection than allowed for the quality of the video being sent, our platform switches to a different bitrate of the video and begins sending chunks of that bitrate instead until conditions improve to send a higher quality chunk again. This ensures a buffer free playback experience for the audience while also delivering the highest quality version of the video possible.
By using this adaptive bitrate streaming technology, the Flixout video CMS platform ensures viewers are getting the best possible playback experience on any type of network and device. Compare to a video stored on a file system sharing system such as a LAN folder, the playback is smoother, consistent, without buffering, and minimizes start time from when the play button is clicked. This results in a better viewing experience for the audience and results in less support inquiries to your IT department, a win-win situation for everyone involved.
Flixout also has an extensive content delivery network, or CDN for short, with POPs (point-of-presence) all over the world. This allows us to be physically closer to your audience than your local server might be. By being closer to the audience, we can avoid congested internet routes, reducing latency and increasing the connection speed resulting in higher quality video being delivered to your audience than they might otherwise receive coming from one central location. This also increases resiliency as should one POP go down; content will then be automatically delivered from the next closest available POP without interruption to the viewing experience.
4. Advanced Video Analytics and Metrics
Traditional video storage solutions lack the ability to track viewership and access of videos. They do not allow viewing of trends, user engagement, or if the video was played by an audience member at all. The Flixout platform solves this by giving organizations insight into each video on the platform and detailed viewership data. This way, organizations can track who has watched what and ensure that the content distributed is watched in its entirety. Unlike other platforms, Flixout gives organizations the ability to force the audience to watch videos in their correct order, disable the ability to skip ahead or seek within the video, and track to ensure the video was watched from start to finish. This data is available in real time so organizations can monitor the progress a user is making towards completing their training criteria.
5. Meaningful Audience Engagement
Simply having employees watch the videos may not be enough. What if they have questions or wish to converse with fellow participants about the content of a subject? With our video content management system, your audience can also interact with one another by participating in a threaded discussion about the video without ever needing to leave the page the video is on. Participating with peers has shown that content is reinforced better when ideas can be bounced off fellow peers. Flixout allows that to be conducted remotely, regardless of a peer's physical location. Audience members can also mark a video as a "favorite" or add it to a custom playlist to view it again later. This can help the audience better organize the content in a meaningful way that is easier for them to refer to later should they wish to re-watch the content again.
Comprehension of the content viewed is also a concern of all organizations to ensure key concepts were learned in a series as they are taught. Flixout allows you to create quizzes and attach them to individual videos or at the end of a series of videos to make sure that the employee understood correctly what was being taught. These results are viewable by the administrator of the program to gauge and assist employees that may not be learning the required concepts correctly, ensuring help is provided before it becomes a problem later. You can even have competitions within the platform by creating leaderboards that rank quiz takers based on different criteria from the results of these quizzes.
These are capabilities that are normally found in a learning management system, or LMS for short. The Flixout platform has taken these functions and combined them into one platform so all your training material can be found under one site without the need to constantly switch between different platforms. Supplementary material in different formats can also be attached to a video such as training manuals, whitepapers, diagrams, and other static content that is useful to the video being watched.